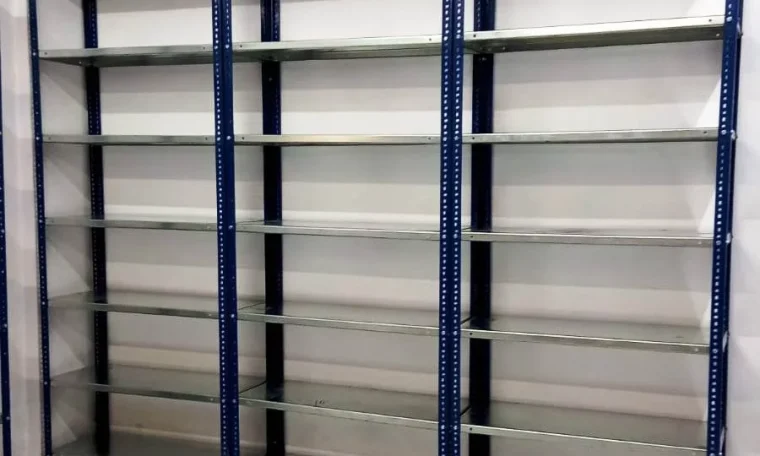 Introduction
Acer Aspire 5 A515-57 Laptop: Power, Performance, and Portability, performance, and portability can be a daunting task. But, for those seeking a reliable
and versatile computing companion, the Acer Aspire 5 A515-57 Laptop promises an impressive package. With a strong focus on delivering a seamless computing experience, this laptop has garnered significant attention among both casual users and professionals alike. In this comprehensive review, we will explore the key features, performance, and overall value of the Acer Aspire 5 A515-57 laptop.
Key Features
Design and Build Quality
The Acer Aspire 5 A515-57 and boasts a sleek and modern design that exudes a premium feel. The laptop features an aluminum top cover that not only enhances its aesthetics but also adds to its overall durability. With a thickness of just 17.95mm and weighing in at 1.65kg, the laptop is impressively slim and lightweight. This makes it an ideal choice for professionals and students who are always on the go.
The Full HD IPS display is 15.6 inches, offering a great balance between productivity and portability. The slim bezels surrounding the screen contribute to a more immersive viewing experience. Additionally, the backlit keyboard ensures that you can work in various lighting conditions comfortably.
Performance
Under the hood, the Acer Aspire 5 A515-57 is powered by the latest Intel Core processors. Users have the option to choose from a range of processors, starting from the Intel Core i3 to the high-performance Intel Core i7. The laptop also boasts Intel Iris Xe graphics, which enhances the overall graphics performance for both work and play.
This laptop's performance is further bolstered by up to 16GB of DDR4 RAM and a fast 512GB SSD. These components ensure that multitasking is smooth, and applications load quickly. The device handles everyday tasks, such as web browsing, word processing, and video streaming, with ease. Whether you're a student with numerous tabs open for research or a professional using resource-intensive applications, the Acer Aspire 5 has you covered.
Battery Life
One of the notable features of the Acer Aspire 5 A515-57 is its impressive battery life. The laptop is equipped with a 48Wh battery, which can keep you working or entertained for hours on a single charge. Whether you're in a meeting, on a long flight, or simply working from a coffee shop, this laptop can be your reliable companion. The energy-efficient components and well-optimized power management ensure that you get the most out of the battery.
Connectivity and Ports
The Acer Aspire 5 A515-57 comes
with a range of connectivity options. It includes USB-C, USB 3.2, HDMI, and a microSD card reader. The laptop also supports Wi-Fi 6, which ensures faster and more stable internet connections. Furthermore, it has a gigabit Ethernet port for wired connectivity, which can be a boon for professionals who require a stable and high-speed internet connection for video conferencing and large file transfers.
Operating System
The Acer Aspire 5 A515-57 runs on Windows 10 or Windows 11, depending on the user's preference. This means that you'll have access to the wide range of applications and software that Windows offers. Windows 10 and Windows 11 provide a familiar and user-friendly interface, making it easy for both new and experienced users to navigate the system.
Performance Testing
To truly gauge the capabilities of the Acer Aspire 5 A515-57, we put it through a series of performance tests to assess its real-world capabilities.
Multitasking and Productivity
The Acer Aspire 5 excels in multitasking scenarios. With a powerful processor and ample RAM, we were able to open multiple browser tabs, run office applications, and stream high-definition videos simultaneously without any noticeable lag or slowdown. This is particularly important for students and professionals who often need to switch between various tasks efficiently.
Gaming and Graphics Performance
The Acer Aspire 5 A515-57 and is not a dedicated gaming laptop, but its Intel Iris Xe graphics provide decent gaming performance. We tested it with some popular titles, and it handled games like Fortnite, League of Legends, and Minecraft smoothly on medium settings. Gamers who want to enjoy AAA titles may need to lower the settings, but for casual gaming, the laptop is more than capable.
Display and Entertainment
The Full HD IPS display on the Acer Aspire
5 offers vibrant colors and sharp details. It's a great choice for watching movies and streaming content. The slim bezels further enhance the viewing experience by providing an immersive display.
Battery Life
In our battery life test, the Acer Aspire 5 proved its mettle by lasting for an impressive 8-10 hours on moderate use. This includes web browsing, document editing, and video streaming. The laptop's energy-efficient components and well-optimized power management contribute to this remarkable battery life.
Who is it for?
The Acer Aspire 5 A515-57 is a versatile laptop that can cater to a wide range of users. Here's who it's best suited for:
Students
The laptop's portability, impressive battery life, and robust performance make it an excellent choice for students. Whether you're attending online classes, working on assignments, or enjoying some downtime with movies and games, the Acer Aspire 5 has you covered.
Professionals
Professionals, especially those who are frequently on the move, will appreciate the laptop's slim and lightweight design. It's powerful enough to handle demanding tasks, making it suitable for work-related activities, including video conferencing, data analysis, and content creation.
Casual Gamers
While not a gaming laptop, the Acer Aspire 5 can handle casual gaming with ease. If you enjoy playing popular titles and want a laptop that can also serve as your daily driver, this laptop strikes a good balance.
Content Creators
The laptop's vibrant display and decent graphics performance make it a viable option for content creators. Whether you're editing photos, creating videos, or designing graphics, the Acer Aspire 5 can handle these tasks efficiently.
General Users
For everyday computing tasks, web browsing, multimedia consumption, and document editing, the Acer Aspire 5 is an excellent choice. Its user-friendly interface and reliable performance ensure a smooth computing experience for general users.
Pros and Cons
Pros:
Slim and lightweight design.
Impressive battery life.
Versatile performance for various tasks.
Vibrant Full HD IPS display.
Affordable pricing for the features offered.
Cons:
Not designed for high-end gaming.
Limited storage capacity.
No dedicated graphics card for demanding applications.
Final Verdict
The Acer Aspire 5 A515-57 is a laptop that shines in its ability to provide a harmonious blend of power, performance, and portability. It's a versatile machine that can cater to a wide range of users, from students and professionals to casual gamers and content creators. The laptop's slim and lightweight design, vibrant display, and impressive battery life make it a practical choice for those on the go.
While it may not be suitable for high-end gaming or applications that demand dedicated graphics power, the Acer Aspire 5 A515-57 is well-equipped to handle everyday tasks with ease. The user-friendly interface, reliability, and affordability further enhance its appeal.
In conclusion, the Acer Aspire 5 A515-57 is a compelling option for anyone seeking a laptop that can seamlessly adapt to their computing needs. With a winning combination of style, substance, and affordability, it stands as a noteworthy contender in the competitive laptop market. Whether you're a student, professional, or simply a tech enthusiast, this laptop offers