For Halloween night, these cozy games are just what you need.
It's true that not everyone wants to be scared on Halloween. Everybody knows someone who can't handle scary movies or games. You might even be that person. For any occasion, we have a large selection of cozy games that are great for this season of the year.
You should get a warm blanket and a cozy game to curl up with in the fall. You might also like a creepy-cute look even if you're not into being scared. There are lots of games to play, so get a warm drink and sit down.
Animal Crossing: New Horizons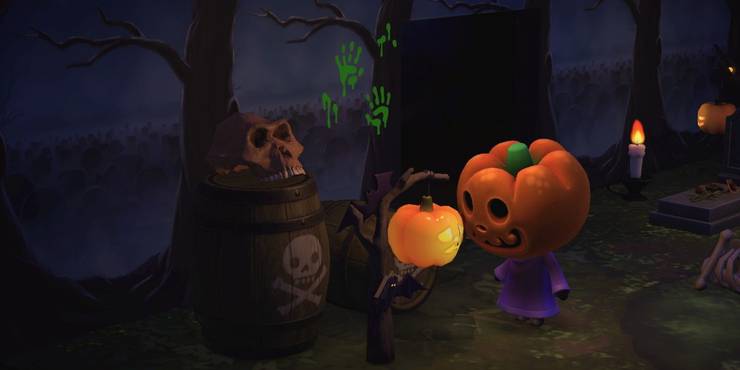 You could spend some time getting your Animal Crossing: New Horizons island ready for Halloween. You can buy candy from Nook's Cranny all through October, which you can then give to your people on October 31. In their shop, the Able Sisters also sell outfits.
The best event of the month is the Halloween party on October 31 from 5 p.m. to 12 a.m. If you finish all of Jack's tasks, you'll get some seasonal items. If that doesn't interest you, you can use your kitchens and craft tables to make different Halloween-themed foods. Don't forget to plant your pumpkins early.
Cozy Grove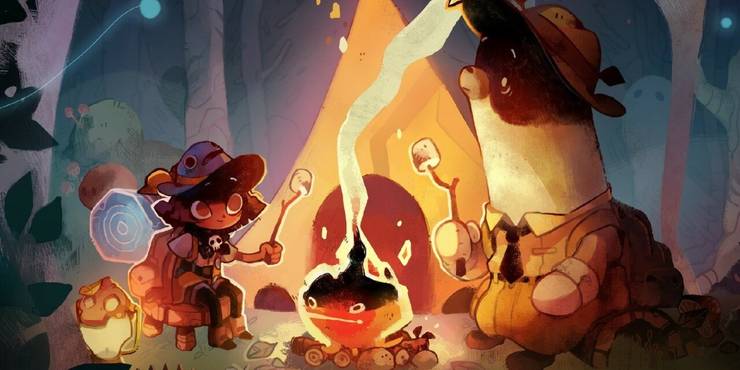 A cozy, cozy, fall atmosphere permeates the 2021 life sim Cozy Grove. You play the part of a Spirit Scout and go on adventures and camp in the wild. Not only can you spend your days camping, but there are other things you can do in the woods as well.
There are a lot of ghosts in the wild areas around Cozy Grove. It's your job to help each ghost finish what they started. The main way to play Cozy Grove is to help each ghost deal with their own problems. If you want to forget about the stresses of normal life, this is the game for you.
Monster Loves You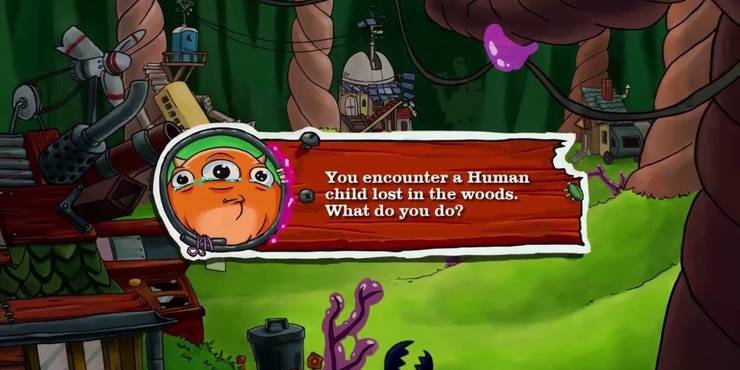 It's no surprise that you play as a monster in Monster Loves You, a 2013 life sim. From being born to old age, you go through all the stages of a monster's life. Depending on what you do, you can either live a normal life or turn into a very important and well-known monster.
The story of the game has a surprising amount of depth, even though the idea is pretty simple. As we see, monsters have morals that are very different from human ones. Things are getting so bad between humans and monsters that a full-on war is possible. Choose Monster Loves You if you want to play a game where what you do counts.
Little Misfortune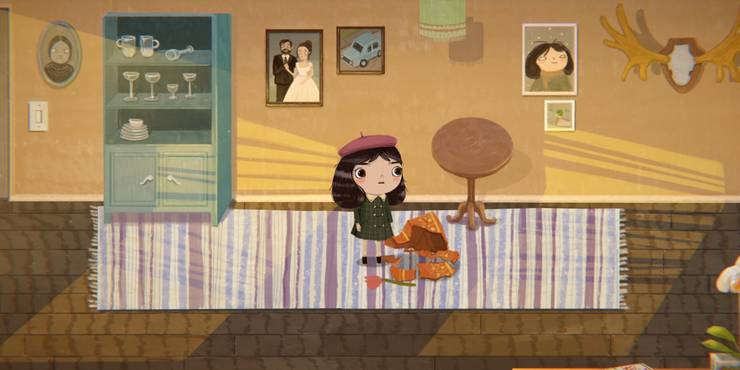 Little Misfortune is a short adventure game made by the same people who made Fran Bow. It follows the experiences of the main character, an eight-year-old girl. Fortune hasn't been nice to her, and now she's dead to make things even worse. From there, things only get more difficult, and the story of the game is very dramatic.
Even though Little Misfortune has some serious themes, it does so in a way that makes you feel better after playing it. The music is relaxing, and the soft images are absolutely beautiful. This game was made with a lot of love, so if you want to play a cozy, artistic game, you should check it out.
Monster Camp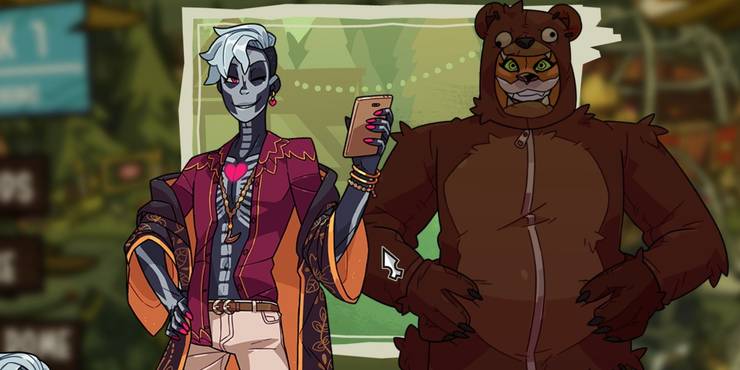 At first, the second Monster Prom game has a similar idea to the first one: you spend most of your time wooing different creepy cuties, but when the meteor shower comes, only one of them can be your date. It's full of cute characters, but Monster Camp also makes some changes to the way Monster Prom is played that are better.
This game's first feature is that you can make your character look better. In the first game, you took a quiz to find out your numbers. In Monster Camp, you have more freedom to create the character of your dreams. Some characters from Monster Camp show up again and again, but most of the group makes their first appearance here.
Strange Horticulture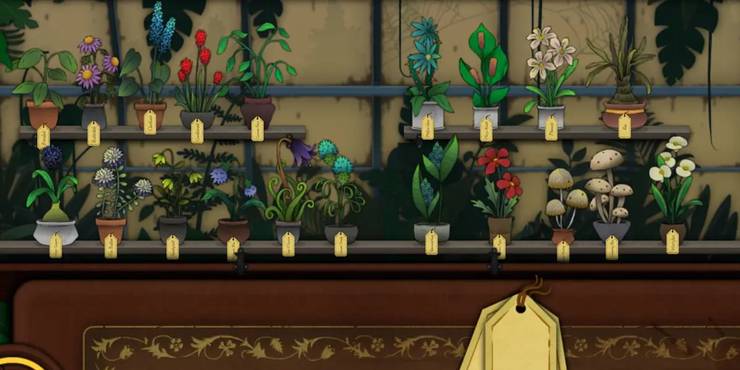 Strange Horticulture is a great game for people who love plants. This is also the game for you if you dream of arranging your house like a strange Victorian doctor. As a Victorian herbalist, you run your own shop and make medicines for your customers.
There are only 16 days in the game, so the story is pretty short. Once the plot picks up speed, the story starts to take some creepy, Lovecraftian turns. The story of the game is made more interesting by its beautiful art-nouveau graphics.
Graveyard Keeper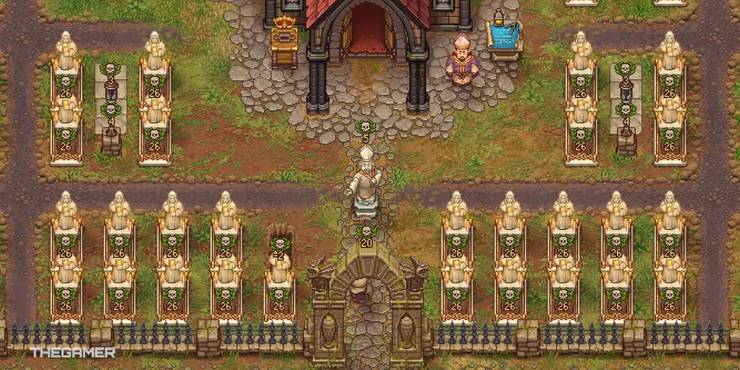 At first glance, Graveyard Keeper looks a lot like Stardew Valley, but with some scary changes. You are in a fantasy world and are in charge of taking care of a graveyard. You spend a lot of time improving the graves on your land, keeping the grounds clean, and getting meat from the bodies you take care of. There are dark jokes in the game all over the place.
It jumps right into the story without giving you much background, but the characters are all well-written, so it makes up for it. The dialogue in Tunnel Rush moves well, and each NPC has a story to tell. In farming sims, talking to NPCs can get old after a while, but Graveyard Keeper's cast makes it feel more real.
Wytchwood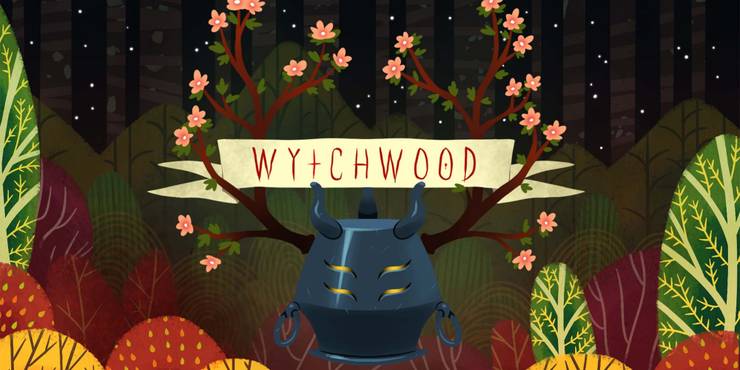 If you like making things in video games, Wytchwood might be right for you. You are a witch who has made a deal with a monster that looks like a goat. You need to make a lot of different magical tools to get revenge on the game's 12 bad guys.
The game's art is so beautiful that it looks like a children's book. This is a great game for a quiet night in because it has a story that is short but full of surprises and a very fun system for making items.
Costume Quest
There is no better game than Costume Quest when you want to play something that is all about Halloween. This cute RPG from Double Fine has a sweet beginning where you play as two brothers who go on a quest to find candy. In the game's tutorial, the sibling you decided not to play as is taken by a witch who then takes over the neighborhood.
This game is great for kids, but adults can also enjoy playing it and reading the stories. Feel free to play this silly game that's all about having fun this Halloween. Keep in mind that you'll want food while you play.
Haunt The House: Terrortown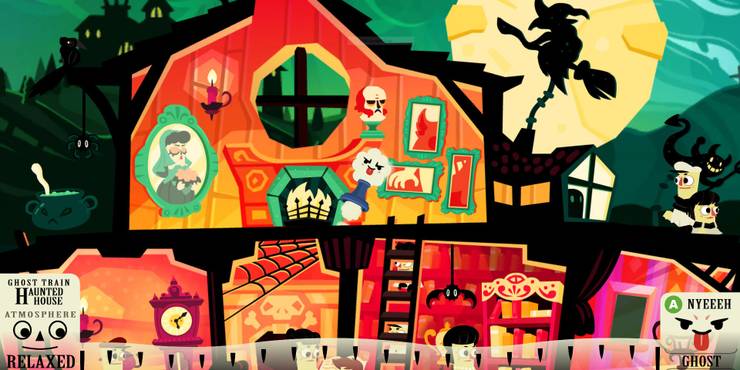 The first Haunt the House game came out in 2010 as a free computer game. It's cute, but it's just a little too short for our liking. This is fixed in the follow-up, Haunt the House: Terrortown, which lets you explore a whole town. Now, you can spend hours scaring the pants off of everyone who disturbs your sleep.
The rules of the game are simple, and it's a lot of fun to own things. The most exciting part of the game is coming up with new ways to scare people. Terrortown can also be played over and over because you'll always be trying to do better than your last crazy idea.