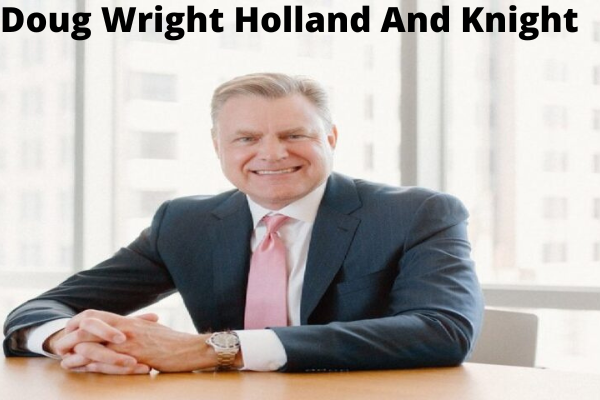 Introduction
Holland and Knight is a global law firm with more than 1,600 lawyers in 26 offices across the United States and Asia, as well as London and Paris. The Firm represents many of the world's most admired companies and has earned a reputation for handling complex international matters. Founded in 1925 by Henry Holland and Hugh Knight, Holland & Knight remains a family-owned business with more than 100 partners working together to provide legal services to clients around the globe.
Douglas Wright
Douglas Wright is a partner at Holland and Knight and the Firm's Litigation Department co-chair. He focuses his practice on employment law, government contracts, commercial litigation and class action defence.
Mr Wright has been selected for inclusion in The Best Lawyers in America for Employment Law since 2006, Super Lawyers Rising Stars (2012-present), and was selected as an AV® Preeminent™ Peer Review Rated Lawyer by Martindale Hubbell® from 2012–2016. He has also received peer recognition through The Legal 500 United States Edition (2013-2017). Mr Wright received his J.D., cum laude, from the University of Colorado School of Law in 1996, where he served on the editorial board for its journal of legal issues and was inducted into the Order of Barristers during his second year of law school.
After receiving his Juris Doctorate degree from the University Of Colorado School Of Law In 1996 Doug spent two years working as an associate attorney focusing on business litigation at Gordon & Rees LLP In Denver CO From 1998 to 2001 Doug worked as an Associate Attorney focusing on insurance defence litigation with Fennemore Craig LLP In Denver CO From 2002 until 2015 Doug was an Associate Attorney focusing upon complex civil litigation including real estate transactions bankruptcy reorganisations probate matters construction disputes intellectual property disputes estates' trusts litigation consumer fraud claims against financial institutions products liability cases tortious interference with contract claims breach of fiduciary duty claims breach of good faith/fair dealing claims false imprisonment false arrest malicious prosecution intentional infliction mental distress intentional infliction emotional distress retaliatory discharge whistle-blowing retaliation unjust enrichment breach fiduciary duty promissory estoppel quantum meruit unjust enrichment.
Partner, Holland & Knight
Doug Wright has been a partner in the Denver office of Holland & Knight, LLP since 2000. A member of the Firm's employment law and government contracts practice groups, he represents employers on all aspects of labour and employment matters, including union organising campaigns, collective bargaining negotiations, contract administration and litigation. Doug is admitted to practice law before all state courts in Colorado, the Tenth Circuit Court of Appeals, and the United States Supreme Court.
Doug served five years each as Chairman of the Denver Bar Association Labour & Employment Law Section (2002-2006) and Treasurer (2008-2010). He also served two terms on the Board of Directors for Legal Aid Society – Employment Law Unit (2008-2012).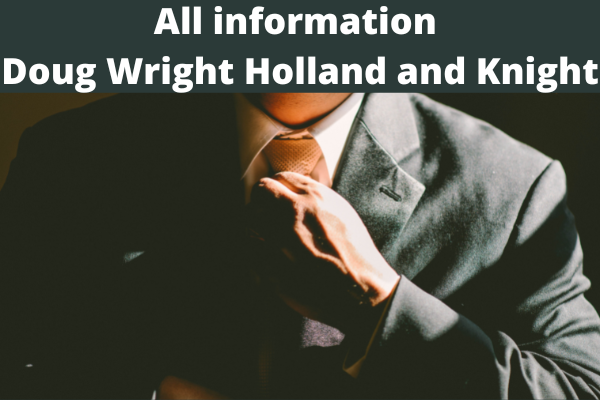 Employment Law and Government Contracts Practice Groups, Denver office
Practice groups are a group of lawyers who work together on specific areas of law. Practice groups can be organised by area, geography, or industry. For example, the employment law and government contracts practice groups at our Denver office include attorneys who only handle employment issues or government contracts matters.
Holland & Knight LLP
Holland & Knight LLP provides legal services to businesses, individuals and organisations from its offices in the United States, Europe, Latin America, Asia and the Middle East. It has more than 1,600 lawyers and professionals working in 48 offices throughout North America, Europe (including Russia), Latin America; Asia (including India); Africa; Australia; Central Europe, and South Pacific Rim countries, including China and Korea; as well as its London office. The Firm's clientele includes leading global companies across all industry sectors—including insurance providers that are among the world's largest insurers by premium volume—as well as such domestic clients as Florida Power & Light Co., Citigroup Inc., American Airlines Inc. and Walmart Stores Inc. Its international practice focuses on banking/financial products/services transactions involving cross-border issues relating to securities offerings/capital raising matters generally related to mergers & acquisitions transactions involving business entities located outside those countries where Holland & Knight has offices.
Denver
Denver is nicknamed "The Mile-High City" because its official elevation is exactly one mile (5,280 feet or 1,609 meters) above sea level, making it one of the highest major cities in North America. In addition to being a popular recreational destination, Denver has a vibrant arts scene and a diverse array of cultural institutions, which include over 200 museums and 300 performing arts venues.
Denver's economy comprises three primary sectors: aerospace, technology, and tourism/convention management.
Denver Office
The Denver office is located in the Colorado State Capitol Building, an easy walk from several hotels. The office is open Monday-Friday from 8:00 am to 5:00 pm and can be reached by email at denver@dougwright.com or by phone at (303) 730-9000
1200 17th Street, Suite 2400
Located at 1200 17th Street, Suite 2400 in Denver, CO. The number is (303) 555-1212, and the hours of operation are Monday through Friday from 8:00 am to 5:00 pm. The fax number is (303) 555-4567, and the email address is [email protected]
Denver, CO 80202
Denver, CO 80202
Doug Wright

is a partner in the

Holland and Knight

law firm; he has been with this Firm since 2003. He specializes in real estate and business law, including litigation.
Holland & Knight is a law firm with global reach.
Holland & Knight is a law firm with global reach. As one of the largest law firms in the United States, we have 1,000+ attorneys in 20 offices worldwide and offer clients a complete range of legal services nationwide.
Our international offices include Amsterdam; Beijing; Bratislava; Brussels; Dubai; Dusseldorf; Frankfurt; Geneva; Hong Kong; London (3 locations); Moscow (2 locations); New York City (5 locations); Paris (2 locations); Prague (Czech Republic); Singapore; Tokyo; Washington DC.
Conclusion
Douglas Wright is a partner in Holland & Knight's Government Contracts Practice Group, where he leads the Firm's Colorado office. He advises public and private entities on government contract law issues and represents clients before the U.S. Court of Federal Claims and other federal courts. Mr. Wright has handled numerous cases involving government contracts, including misclassification of employees. As independent contractors, breach of implied covenant of good faith and fair dealing claims. Arising out of unilateral  changes to an existing contract. Interference with prospective economic advantage claims. Arising out of alleged improper termination by one party. After another party provided information that led to loss or damage.
Appeals from decisions by administrative agencies such as the National Labor Relations Board. Office of Federal Contract Compliance Programs (OFCCP) and Equal Employment Opportunity Commission. Requests for equitable relief under Executive Order 11246. Whistleblower retaliation claims against federal contractors based on the Government Accountability Act or Sarbanes-Oxley Act. Bid protests before contracting officials at various levels within an agency; false claims lawsuits brought against government contractors alleging fraud against federal agencies through knowingly false statements made during procurement process;; declaratory judgments seeking judicial review over whether a party's conduct violates certain statutes (e.g., FCA); as well as other types misconduct involving procurement officers or others involved in award decision-making process."