Explore the Mystical World of Spiritual Wisdom with These Captivating Books
Are you on a quest for spiritual knowledge and self-discovery? Look no further! We've curated a list of thought-provoking books that will take you on a journey into the realms of mysticism, ancient wisdom, and profound transformation. These books, authored by renowned spiritual leaders and writers, are available on Amazon for you to explore and enhance your spiritual journey. Let's dive in: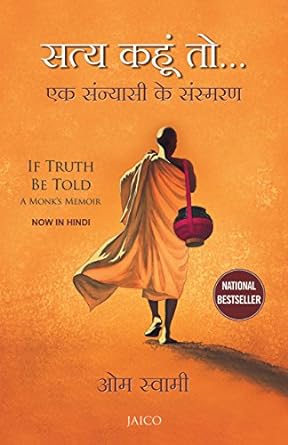 Have you ever wondered what it's like to leave behind a corporate career to embrace the life of a monk? "Truth Be Told" by Om Swami is a gripping memoir that unveils the remarkable transformation of a modern-day monk. Om Swami's journey from the corporate world to the spiritual path is a story of courage, self-discovery, and the pursuit of truth. If you seek inspiration to follow your own path, this book is a must-read.
Delve into the mysticism of Tantra and the Aghori tradition with Robert E Svoboda's "Aghora Trilogy." This captivating series of books takes you on a deep and profound exploration of life, death, and transformation. Svoboda's storytelling and insights into esoteric practices will expand your understanding of spirituality and the pursuit of knowledge. Embark on a transformative journey through these pages.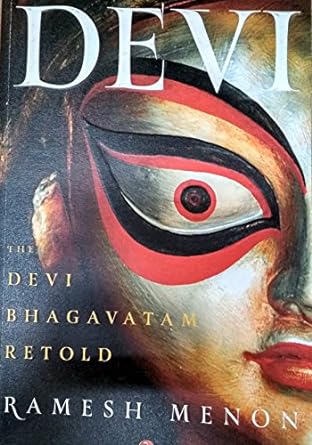 "Devi: The Devi Bhagavatam Retold" by Ramesh Menon is a mesmerizing retelling of the ancient Indian epic, the Devi Bhagavatam. This book celebrates the divine feminine energy and the goddess Devi. It's a spiritual treasure trove that offers a deeper understanding of the powerful and nurturing aspect of the Hindu goddess. Immerse yourself in the rich tapestry of mythology and spirituality within these pages.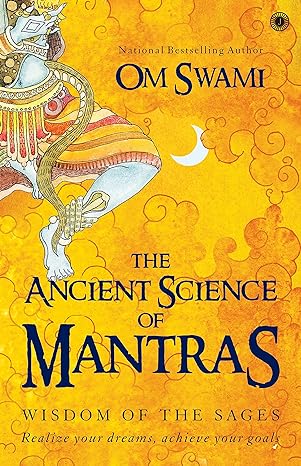 Unlock the ancient science of mantras with Om Swami's book, "The Ancient Science Of Mantras." Discover the profound significance and practical applications of these sacred sounds. Om Swami provides valuable insights and practical techniques for harnessing the power of mantras in your daily life. Learn how mantras can bring harmony and well-being into your world.
Each of these books offers a unique perspective on spirituality, self-discovery, and ancient wisdom. Whether you're seeking inspiration, looking to deepen your spiritual practice, or simply interested in exploring new dimensions of thought, these books are a valuable addition to your reading list.
To purchase any of these captivating books, simply click on the links provided and explore more about them on Amazon. Embark on a journey of spiritual growth and enlightenment through the wisdom and insights offered by these incredible authors.
Take the next step on your spiritual journey today!
Truth Be Told: A Monk's Memoir" by Om Swami
Aghora Trilogy" by Robert E Svoboda
Devi: The Devi Bhagavatam Retold" by Ramesh Menon
The Ancient Science Of Mantras" by Om Swami
Happy reading and may you find the spiritual wisdom and inspiration you seek within the pages of these books.