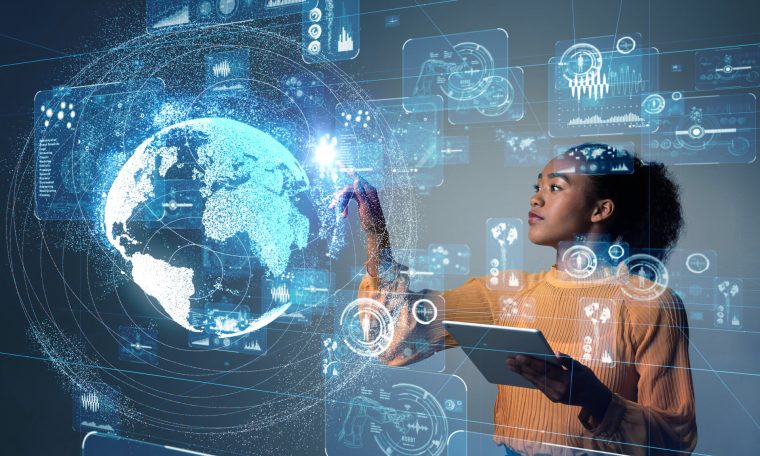 Desktop publishing refers to creating documents and digital publications using advanced page layout applications to meet specific standards and formats. The process was initially introduced to render page layout and other elements; however, advanced DTP solutions involve adapting existing documents into specific target-language formats. Desktop publishing has observed a pressing demand, all thanks to advanced editing tools. Additionally, these services play an essential role in editing web pages, brochures, pdf documents, and many more. With DTP, you can learn about different formats, prepare customized designs, and refine your publication and digital content. 
Machinery and Manufacturing Industry
Machinery and heavy equipment are being exported globally to run factories and industries. These equipment are difficult to manage and always require a detailed manual guide so that the operator can properly learn about their usage and ensure safety measures. China is among the leading countries to produce these heavy equipment and manufacturing materials.
As the demand is increasing globally, these manufacturers are looking for professional services to render their manual guides, safety measures, and step-by-step tutorials to educate global customers. This information is highly crucial for everyone who works with these machines. Professional translation services can provide you with expert translators having industry-specific backgrounds to translate complex technologies into any language of your choice.
It's surprising to know how much documentation is involved in this industry that is even not understandable to a layman. Without professional translation, manufacturing companies might face severe challenges that can destroy their global reputation. In addition to content alignment, desktop publishing services allow these companies to create localized CAD drawings and flowcharts.  
Pharmaceutical industry
The pharmaceutical industry is something that cannot survive without international collaboration locally. It always requires global collaboration and a widespread network of pharma leaders to supply useful medications to each country. In addition to preparing medications, pharmaceutical companies are concerned about managing the demand for each country so that every patient should be able to buy the same products from any local facility. Additionally, pharmaceutical companies must print accurate information about the type of drug, labels, and specific codes. Any minor mistake or printing error can pose serious threats to pharma companies. This calls for DTP services to ensure all designs and pharmaceutical packaging are translated and localized to fit the delivery regions while considering packaging standards. 
In addition to medical packaging and precautionary measures, these services assist in creating medical campaign content. Moreover, these services put major emphasis on sustaining the intent of your medical content in all languages because of the high stakes involved.    
Electronics Industry
Consumer electronics is another popular industry that heavily relies on professional translation services. These services deliver a premium localization experience whether it's a product description, user guide, or CAD design. Similarly, translation plays an important part in ensuring cross-border trade of electronic appliances. Having these services at your disposal, you can also identify the loopholes in your marketing content and leverage advanced marketing tools to expand your business. 
Electronics is a thriving sector that evolves with the advancement of technology. Home appliances and equipment are becoming more smart and innovative. However, this fast-paced development limits quality monitoring parameters as international stakeholders struggle to interact with local manufacturers. In this case, translation services become a powerful resource for electronics companies to ensure flawless communication with international stakeholders. By establishing uninterrupted communication, you can be sure that your hired engineers are carefully evaluating quality during the production phase. 
Marketing industry
The extent of desktop publishing has transformed into more than just the graphic designing and publishing sector. Marketing content and presentations are professionally managed by DTP services to improve the design and alignment of your content. DTP digital solutions include but are not limited to paperwork, promotional material, pamphlets, and brochures.
These services should be your go-to approach to alter your content with different target markets in mind. Additionally, digital marketers can also consider their unique services to modify the content of webpages, newsletters, and publications. Digital publishing is improving with emerging trends to offer a flawless content creation process. 
Media Industry
DTP services also serve the digital media industry to manage large-scale projects and streamline the production system. Desktop publishing services not only modify your graphics and visuals but also help improve the design process, video quality, and content structure for mainstream media.  Undoubtedly, desktop publishing follows a standardized approach to prepare media content and fulfill production requirements.
The process starts with extracting data from various source files and sending it to content editors for amplification. Video editors use professional software to sustain the same intact content in different versions. 
Wrapping It Up
These are some of the major industries that make use of desktop publishing services at a commercial level. Many other popular industries are adopting these services to improve their content experience. Similarly, production and manufacturing firms have also identified the potential of these services to bridge the gap and ensure cross-border communication.