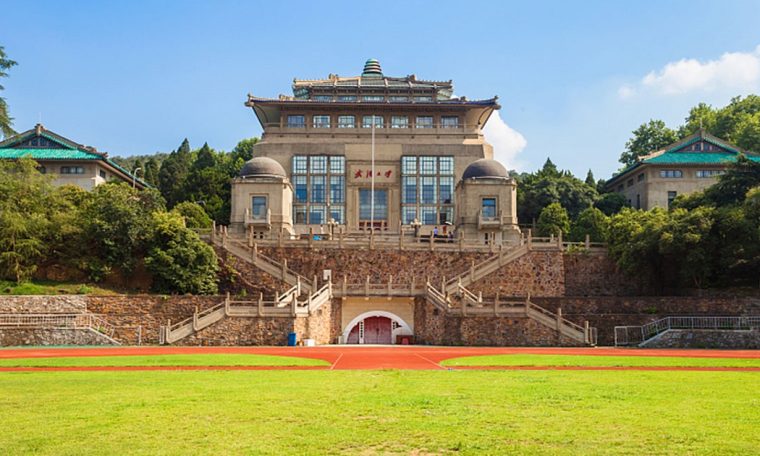 In the field of medical education, selecting the best medical school is an important decision that will set the stage for a rewarding career in the field of healthcare. For Pakistani students who want to pursue medical school abroad, Wuhan Medical University stands out as an outstanding option. This article is an extensive overview of the most beneficial aspects that are offered by Wuhan Medical University for Pakistani students in 2024.
Why should you choose Wuhan Medical University?
Wuhan Medical University, located in the middle of China has received international recognition for its extraordinary medical programs and modern facilities. University has a long background, which dates to 1893. Since then, it has grown into a major hub to provide medical instruction.
The program at this university is meticulously created to be compliant with international standards, making sure that students receive the best education. The faculty includes experts in the field of research and professors, who are committed to creating a vibrant learning environment.
Unleash your inner genius with cutting-edge research, state-of-the-art facilities, and professors who make learning as exciting as a rollercoaster ride. Dive into a world where textbooks meet laughter, and where the pursuit of medical excellence is as thrilling as solving a mystery. Wuhan Medical University: where knowledge meets a dose of humor, making your academic journey not just educational, but downright entertaining. Join us in unravelling the secrets of the human body with a smile – because who said medical school couldn't be fun.
Academic excellence within Wuhan Medical University
Wuhan Medical University renowned for its dedication towards academic excellence. The medical courses designed to offer a broad understanding of medicine. That blends the theoretical and practical aspects of medicine. The university has a partnership with top medical institutions around the world, giving students the opportunity to conduct clinical and research.
The curriculum aligned with international standards for medical education and prepares students for international medical practice. Furthermore, university actively participates in research, contributing to the advancement of medical science.
Admission Procedure for Pakistani students
Securing admission to this university is an organized and transparent procedure. Pakistani students who has interest in enrolment in medical universities must meet certain requirements that include academic qualifications as well as proficiency in the language. The university conducts an extensive examination to determine if the students possess the abilities and committed to excel at their studies in medicine.
To assist Pakistani students through the admissions process, the university offers extensive support, including admission instructions Admission counseling, as well as help with preparing documents.
Financial Aid and Scholarships
Understanding the financial aspect of studying abroad is vital for a lot of Pakistani students. WMU offers an array of financial aid programs that help international students, which includes students who are from Pakistan. These programs designed to make high-quality medical education accessible to worthy students by promoting diversity and inclusiveness.
The complete information on scholarship programs as well as eligibility requirements and application forms are accessible via the official channels of the university that ensure equality of opportunity for everyone.
Facilities and Campus Life
Beyond academic excellence, Wuhan Medical University provides an active campus. It is equip with modern facilities that include libraries, well-equipped labs as well as recreational areas. This campus was designed in order to provide an environment that is conducive to learning and personal development.
Pakistani students are able to find a welcoming campus in Wuhan Medical University, with numerous student clubs, cultural events as well as extracurricular events. Wuhan Medical University is committed to student health and provides comprehensive health services as well as counseling assistance.
Cultural and Language adoption
For Pakistani students who are adjusting to a different culture and language is an important aspect of going abroad to study. University addresses this problem by offering language assistance programmes and cultural orientation classes. The teaching medium is predominantly English however, language classes are available to assist students improve their proficiency in both English as well as Mandarin.
The school recognizes the importance of diversity in culture and encourages an inclusive atmosphere in which students from diverse backgrounds can flourish. Cultural exchange and other events allow students to interact and foster a global view.
Student Testimonials
Actual experiences of current and former students provide invaluable insight into the life of Wuhan Medical University. A large number of Pakistani students have graduated successfully from this university and started their career paths in the medical field. Their reviews highlight the high quality in education and the hospitable community and the international perspective they gained while studying during their time at Wuhan Medical University.
FAQs
What is Wuhan Medical University recognized globally?
Yes, it is recognized internationally and is included in numerous world directories that list medical faculties.
What are the requirements for admission in the case of a Pakistani student?
Admission requirements include academic qualifications, proficiency in the language and the submission of the required documents. More details are available on the official website.
Do you have scholarships available specifically for Pakistani students?
Yes, it provides financial aid and scholarships to students from abroad, including students from Pakistan. Application requirements and eligibility criteria are available on the scholarship portal of WMU.
What's university life like for foreign students?
Campus life at this university is vibrant and modern, complete featuring modern facilities, cultural events and extracurricular activities. Wuhan Medical University committed to the health of students, offering a variety of assistance services.
Conclusion
In conclusion, Wuhan Medical University where education meets exhilaration. And every day feels like a page-turner in the medical blockbuster of your life. University emerges as the most popular option for Pakistani students. Who want to receive a high-quality medical education by 2024. Because of its dedication to academic excellence, its large student body and a global outlook. Wuhan Medical University provides complete education experience. The open admissions process as well as scholarship opportunities. And student services that support students provide Wuhan Medical University a beacon for medical professionals. Who are aspiring from Pakistan. Take a new path to this university. Where ambitions for academic excellence meet opportunities in the global marketplace.