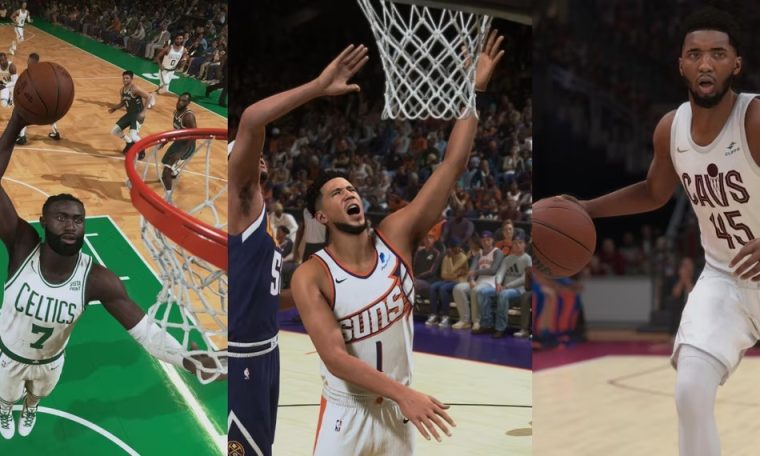 We list the best shooting guards in NBA 2K24 because they are very good at scoring.
NBA attacks are much more dynamic and explosive now than they were in the early years of the league. This is all because the shooting guard position has changed over the years. These exciting players have a wide range of offensive skills that make defenders nervous every night.
There are some top shooting guards in NBA 2K24 who are especially good at defense, but most of them are good at a lot of different attacking skills. Most of these players, though, can beat guards anywhere on the court and score most of their team's points. We look at NBA 2K24's best shooting guards and how their skills change the game.
Tyrese Maxey – 85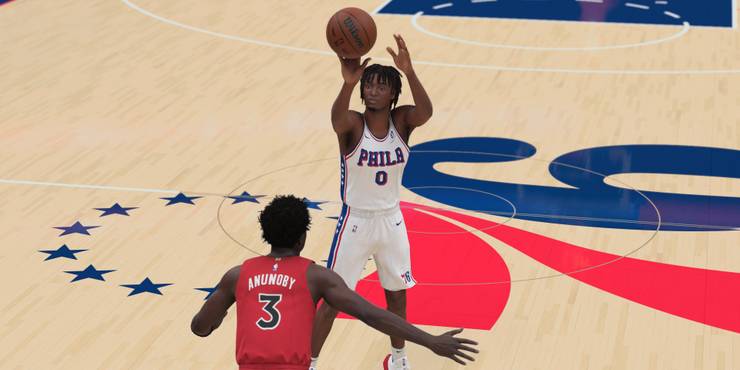 For the Philadelphia 76ers to be successful, center Joel Embiid's health is very important. However, Tyrese Maxey has quietly become an important and effective scoring player. Maxey scored more than 20 points per game and made 43.4 percent of his three-point shots (A+) in his third season in the league.
With James Harden almost out the door in Philadelphia, Maxey will be expected to score more points. Maxey is most likely cutting toward the basket and using his great slashing skills to get to the basket (A-) when he's not shooting threes. Maxey is one of the youngest players here; he's only 22 years old. He should have a long career.
Klay Thompson – 85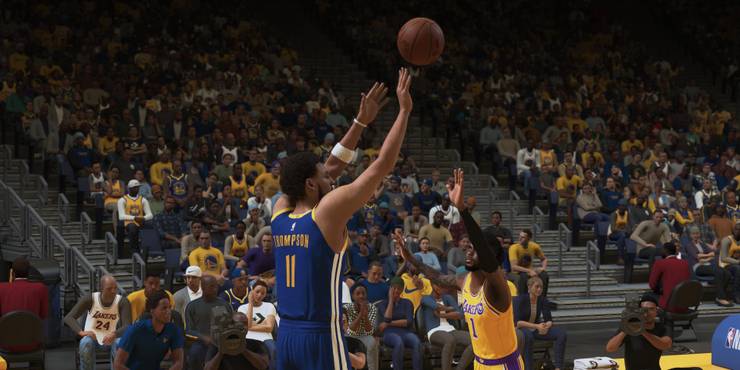 People called Klay Thompson and Stephen Curry the "Splash Bros" because of how well they scored from beyond the hoop. Thompson was a great three-point shooter (A+), and the Golden State Warriors won several titles thanks to his ability to catch and shoot the ball quickly.
Thompson's stats have been pretty much the same every year for the last four years, but the 33-year-old is nearing the end of his career. He's having less great or decent games than he used to, but when he's on fire, he can still make a huge difference. Thompson is good at both offense and defense. On defense, he gets high marks on both the wings (A) and the interior (B).
Bradley Beal – 86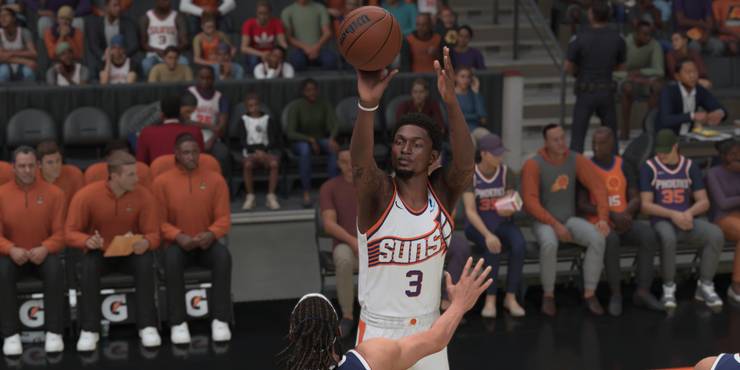 Bradley Beal has been the Washington Wizards' star player since 2021. Even though the Wizards didn't have much success during his time there, Beal was one of the best offensive shooting guards in the league. For seven straight seasons, he scored at least 22 points per game. Beal used his "no-trade" right to get to the Phoenix Suns, where he will play with Devin Booker, Kevin Durant, and other All-NBA stars.
Even though Beal is officially Phoenix's starting point guard, he is more of a shooting guard. He can make plays at three different levels and be very successful from anywhere on the court. Being around such great players as Booker and Durant on offense should help Beal do well. He has never played with players as good as those in Phoenix.
Mikal Bridges – 86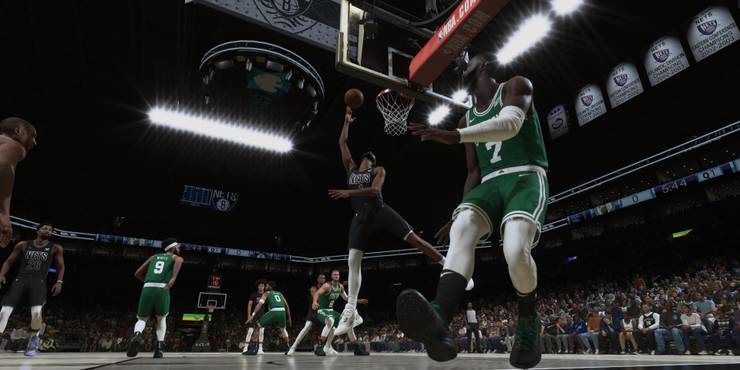 The Phoenix Suns had the first pick in the draft, but it was their second pick in the first round that really made a difference. Mikal Bridges hasn't missed a game since 2018 and is one of the best 3-point guards in the NBA (A+). Why did the Brooklyn Nets want Bridges in the deal that sent Kevin Durant to Phoenix?
Bridges's offensive game took off when he joined the Nets. In just six games, he scored a career-high 26.1 points per game. Although the Philadelphia 76ers beat Brooklyn in the first round, Bridges will be the key player that the Nets build around in the future. Besides being a great scorer in all areas, he is also very consistent and will play every night.
Anthony Edwards – 88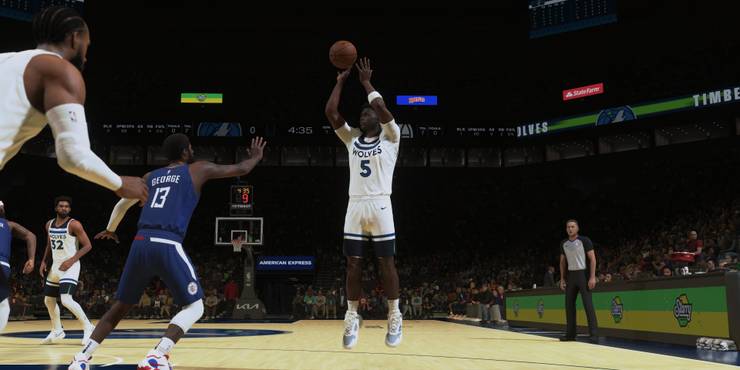 Antony Edwards is the first of the next generation of young superstars. The shooting guard from Minnesota has made a big splash in Eggy Car and is quickly becoming a star. For the third season in a row, Edwards raised his average number of points scored per game. He was also a key player for Team USA in the FIBA event.
Edwards is still working on his scoring skills, but he has already been called a two-way, three-level shot creator. He's better at driving to the basket (A-), but he's also a good mid-range (B+) and three-point shot (B+). He's a good enough offensive player that he can both make his own shot and get his teammates involved by setting up plays (A-).
Jaylen Brown – 89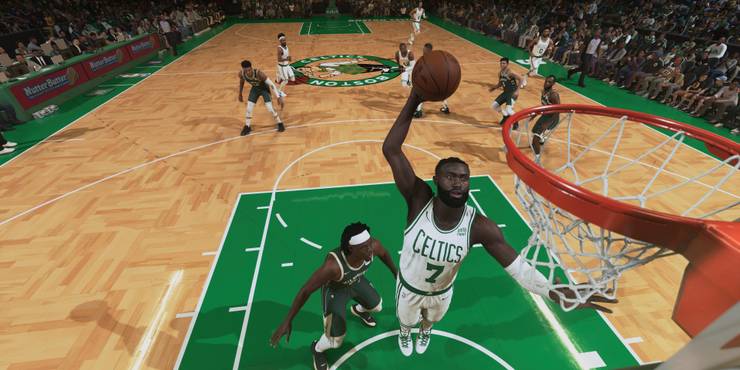 The Boston Celtics have been one of the best teams in the Eastern Conference for the past few years, and it's all because of Jayson Tatum and Jaylen Brown. Many people thought Boston was ready to move Brown after hearing a lot of rumors, but the Celtics chose to give him one of the best deals in NBA history instead.
Brown is a very good offensive player inside (A), mid-range (A), and beyond the line (A-), even though he has trouble dribbling the ball. But what makes Brown more valuable is how hard he plays defense. He's great on the outside (A+) and can also hold his own inside (B). Brown could really step up his game if he can get better at moving the ball.
Paul George – 89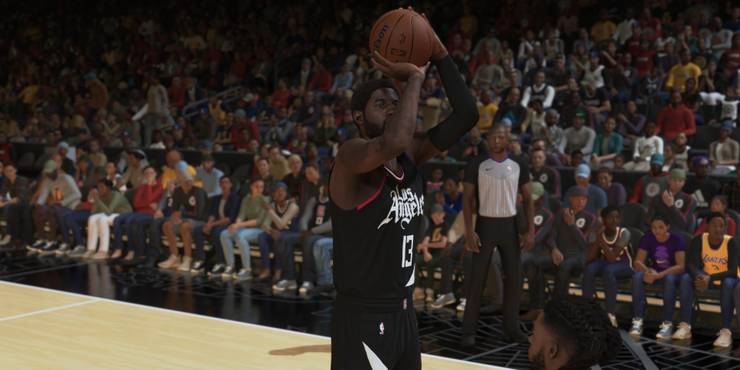 Fans of the Clippers thought that when they bought Paul George and Kawhi Leonard, it would help the team get out of the Lakers' shade. But their injuries have made it harder for the Clippers to get to their first NBA Finals, and they could end up being the team's downfall.
But George is a great offensive player when he's fit. He is great with the ball in his hands and knows how to set up plays well enough (A-) to give his partners chances. George can shoot well from long range (B+) and midrange (B+), and he's also a great defender on the edge (A+). The only big problem with George's game is that he has trouble staying healthy on the court.
Kyrie Irving – 90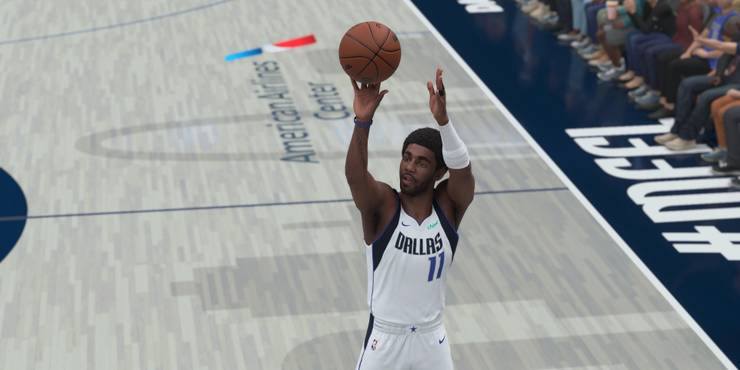 Kyrie Irving, James Harden, and Kevin Durant form a great Brooklyn Nets team, but their first game together ends in a crash. The difficult star was sent by Brooklyn to the Dallas Mavericks, who thought that Kyrie Irving and Luka Doncic would make a great team. Following the Irving move, the Mavericks lost their way and didn't make it to the playoffs.
Irvin is one of the best backcourt players in NBA history when it comes to offense. He is officially a shooting guard, but that's mostly because Doncic handles the ball most of the time. Irving is a three-level scorer who makes plays, so he doesn't have to have the ball all the time to make an effect. He's great at catch-and-shoot from far away (A) and making easy drives to the basket (A+).
Donovan Mitchell – 92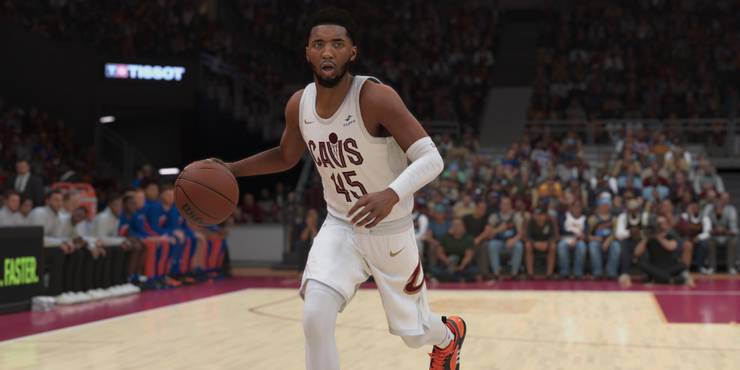 The Utah Jazz moved Donovan Mitchell to the Cleveland Cavaliers during the off-season last year. Mitchell was on a better team than any he played on in Utah because it had fellow star Darius Garland in the backcourt. They didn't make it past the first round, though, and lost to the New York Knicks.
People think Mitchell is one of the best shooting guards, and it's because of how well he scores. He can get on a hot run from three-point land (A+), but he's a great scorer from all three styles. The 27-year-old is also a great player (A+) who can work with Garland or lead the offense.
Devin Booker – 94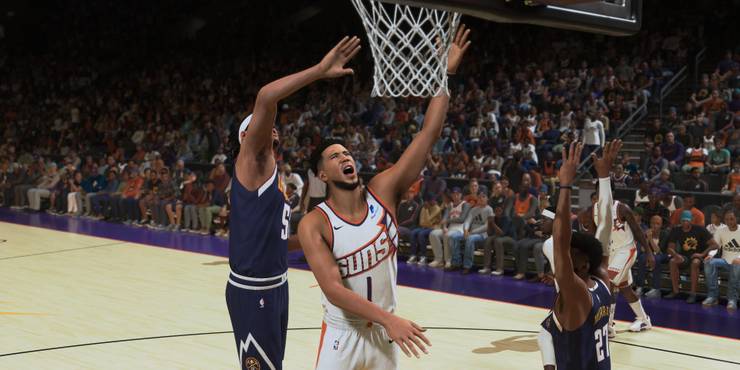 Devin Booker has endured a significant mount of hatred throughout his career, despite hitting 70 points when he was 20. Even when fans of the other team called him a "empty bucket" and analysts planned how to get him out of Phoenix, Booker stood firm and finally got the superteam to come to him.
During the playoffs last year, Booker was better than all the other players and set records that only Michael Jordan has matched. He helped the Suns win a lot of games by averaging 33.7 points and 7.2 assists per game. Unfortunately, the team lost to the eventual champion Denver Nuggets. However, Booker's amazing playoff run has finally put him where he belongs: as the best shooting guard in the NBA and in NBA 2K24.