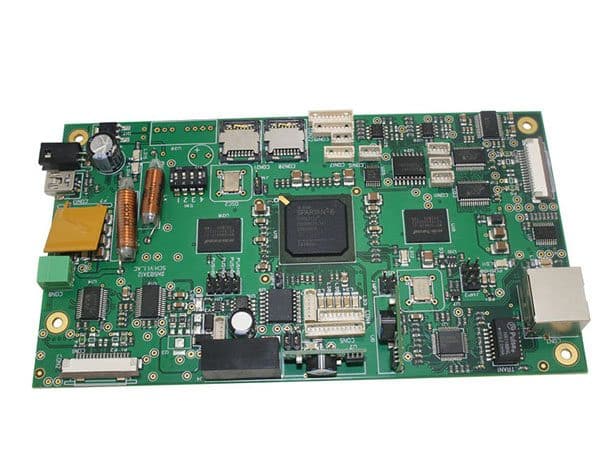 I. Introduction
The inspection of Ball Grid Array (BGA) solder joints stands as a pivotal stage within the intricate tapestry of quality assurance processes in the realm of electronics manufacturing. Renowned for their compact dimensions and concealed solder connections, BGAs pose a unique challenge in the inspection domain. In this expansive guide, we embark on a thorough exploration of the paramount best practices and cutting-edge techniques essential for scrutinizing BGA solder joints. The ultimate goal is to fortify product reliability, a cornerstone in the relentless pursuit of excellence within the electronics industry.
II. The Significance of BGA Solder Joint Inspection
Before delving into the nuanced techniques of inspection, it is imperative to grasp the profound importance underpinning the scrutiny of BGA solder joints. Several factors contribute to the critical nature of this process.
1. Quality Assurance:
Rigorous inspection of BGA solder joints serves as the vanguard against the infiltration of defects, ensuring that only products of the highest quality and reliability permeate the market.
2. Reliability:
The identification and rectification of BGA solder joint defects play a pivotal role in averting potential electrical and mechanical failures. Such failures, if unaddressed, can exact a hefty toll on manufacturers' reputations and financial standings.
3. Regulatory Compliance:
In industries characterized by stringent regulatory standards, such as aerospace and medical devices, meticulous inspection is mandated to guarantee not only product safety but also optimal performance.
III. Best Practices for BGA Solder Joint Inspection
In this section, we will delve into the best practices that serve as the cornerstone of effective BGA solder joint inspection.
1. X-ray Inspection:
Harnessing the power of X-ray inspection, a non-destructive methodology, enables a comprehensive examination beneath the surface, revealing voids, cracks, and misalignments in BGA solder joints.
2. Optical Inspection:
Leveraging optical inspection methods, including high-resolution cameras and microscopes, facilitates the visual assessment of BGA solder joints, unveiling surface defects and anomalies.
3. Automated Optical Inspection (AOI):
AOI systems, utilizing cameras and sophisticated software, automate the inspection process, swiftly identifying defects and inconsistencies in BGA solder joints.
4. Ultrasonic Inspection:
Employing sound waves, ultrasonic inspection methods are adept at detecting voids and weak solder joints within the intricate landscape of BGA components.
5. Thermography:
The application of thermography involves utilizing thermal imaging cameras to pinpoint temperature irregularities in BGA solder joints, acting as a reliable indicator of potential defects.
IV. Overcoming Common Challenges in BGA Solder Joint Inspection
This section delves into the challenges inherent in inspecting BGA solder joints and provides strategies to overcome them.
1. Hidden Joints:
Given the concealed nature of BGA solder joints, comprehensive inspection can be challenging. Techniques such as X-ray or AOI are indispensable for a thorough examination.
2. Miniaturization:
As electronics continue to miniaturize, BGA components become smaller and more densely packed, rendering optical inspection more challenging. High-resolution equipment becomes imperative for accurate scrutiny.
3. BGA Rework:
Addressing defects in BGA solder joints through rework is a complex task due to their compact design. Specialized rework equipment and skilled technicians are paramount for effective repairs.
4. Inspection Cost:
While the investment in advanced inspection equipment can be substantial, it is crucial to consider the long-term benefits in terms of product quality and reliability.
5. Operator Training:
The proficiency of operators in utilizing inspection equipment and accurately interpreting results is paramount. Continuous training serves as a linchpin in ensuring effective and precise inspections.
V. Realizing the Benefits of Effective BGA Solder Joint Inspection
This section provides real-world examples through case studies, illustrating the tangible benefits of robust BGA solder joint inspection practices.
Case Study 1: Automotive Electronics
In the automotive industry, the effectiveness of BGA solder joint inspection is indispensable for ensuring the reliability of safety-critical systems, such as airbag control modules and anti-lock braking systems.
Case Study 2: Telecommunications
In the realm of telecommunications equipment, BGA solder joint defects can precipitate network failures, underscoring the imperative need for rigorous inspection to maintain uninterrupted connectivity.
VI. Emerging Technologies in BGA Solder Joint Inspection
Stay ahead of the curve by exploring the latest technologies shaping the landscape of BGA solder joint inspection.
1. Artificial Intelligence (AI) Integration:
AI is increasingly being integrated into inspection processes, enhancing the speed and accuracy of defect identification in BGA solder joints.
2. Augmented Reality (AR):
AR technologies are revolutionizing the way operators interact with inspection equipment, providing real-time visualizations and aiding in decision-making.
3. Machine Learning Algorithms:
Sophisticated machine learning algorithms are being employed to analyze vast datasets generated during BGA solder joint inspections, further refining defect identification capabilities.
VII. Future Trends in BGA Solder Joint Inspection
Look into the crystal ball of technology as we explore the future trends that will shape BGA solder joint inspection methodologies.
1. Nanotechnology Integration:
The integration of nanotechnology promises to bring about advancements in inspecting the smallest components, providing unparalleled insights into BGA solder joints.
2. Robotics in Inspection:
Robotic systems are poised to play a more significant role in BGA solder joint inspection, offering precision and efficiency in scrutinizing intricate connections.
VIII. Global Perspectives on BGA Solder Joint Inspection Standards
Explore the varying international standards and perspectives that govern BGA solder joint inspection, ensuring a globally unified approach to quality assurance.
1. ISO Standards:
The International Organization for Standardization (ISO) sets the stage for global standards, providing a framework for effective BGA solder joint inspections.
2. Industry-Specific Guidelines:
Different industries may have specific guidelines tailored to their unique requirements, highlighting the need for a nuanced approach in BGA solder joint inspection.
IX. Challenges and Opportunities in Joint Inspection: A Comprehensive Analysis
Delve into the intricate interplay of challenges and opportunities in the ever-evolving landscape of BGA solder joint inspection.
1. Challenges:
Explore the persistent challenges faced by manufacturers in ensuring effective BGA solder joint inspections, from technological limitations to regulatory hurdles.
2. Opportunities:
Identify the opportunities that arise amidst these challenges, from technological advancements that streamline inspection processes to the potential for international collaboration in setting inspection standards.
X. The Impact of BGA Solder Joint Inspection on Industry Competitiveness
Analyze the overarching impact of effective BGA solder joint inspection on the competitiveness and reputation of manufacturers in a dynamic and fiercely competitive market.
XI. Conclusion
In summation, the inspection of BGA solder joints emerges as a critical facet of the multifaceted landscape of electronics manufacturing. By meticulously adhering to best practices, incorporating cutting-edge technologies, and staying attuned to global standards, manufacturers can unequivocally guarantee the quality and reliability of their products.
Read next article